So, some of my Internet friends and I were playing the typical geek
parlor game
of assigning each other identities from
the Justice League
. I ended up with
The Flash
. Not because I'm, you know,
speedy
or anything, but because he's the only member of the team with a decent track record at fatherhood (when you stop to think about it, a surprising number of male JLAers are fathers, but their kids are all either dead or evil).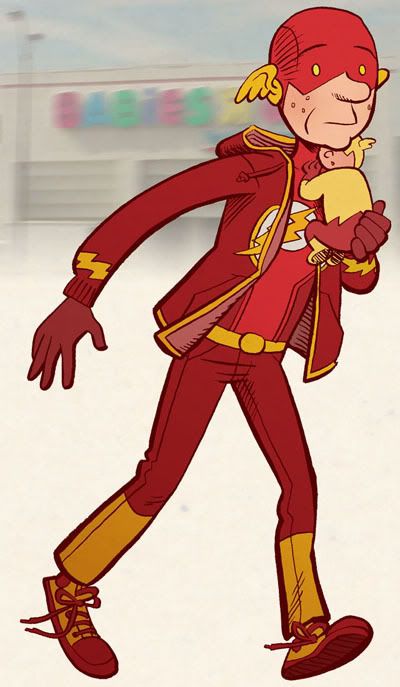 This was my first attempt at portraying Skeezix and myself in costume. This is drawn from a
if-I-was-trying-to-dress-up-as-the-Flash
angle.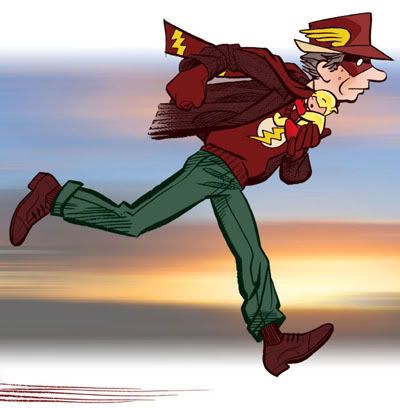 This is more of a
if-I-
was
-the-Flash
kind of thing. And, certainly, the depiction I prefer. I wish I really could pull off wearing a winged hat.